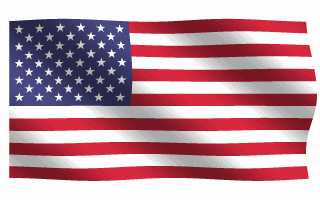 WELCOME TO
THE AMERICAN LEGION
SYKESVILLE MEMORIAL POST 223
Commander: John Ridgley
Adjutant: Todd Yatsko
JULY 16th, 7:00 p.m. - Thursday Night Bingo Resumes
*****************
LIMITED REOPENING - 50% Capacity
COVID-19 UPDATE, 22 June 2020: The Post 223 Lounge is open at a limited capacity. We ask your patience if you are unable to be allowed entry due to the 50% rule. We also ask for your cooperation in the wearing of masks and social distancing, when applicable.
The kitchen is open at 80% normal operations. Bar food items are available. The pool room will NOT be open, until further notice. There will still be NO DJ/Live Music, until further notice.
We look forward to seeing you, as we begin our phased approach to normalcy.
Thank you.
From the Commander:
I hope this finds everyone well with the situation we are all facing. If you know any of our members in need of help please contact me or any officer, and we will do our best to provide help. You can also leave a message on the Post phone as we check it several times a week.

Thank you and be safe.

John Ridgley
americanlegionpost223@gmail.com / 410-795-7242
(410) 795-7242 | americanlegionpost223@gmail.com
| | |
| --- | --- |
| Sunday-Monday | Noon - 9:00 PM |
| Tuesday-Thursday | Noon - 11:00 PM |
| Friday-Saturday | Noon - 1:00 AM |
The American Legion Family
*** LEGION Act Signed Into Law ***
** 11 Things You Need to Know About the LEGION Act **
*** Legion updates Auxiliary eligibility criteria from 'wives' to 'spouses' ***
Since our charter in 1946,
The American Legion Sykesville Memorial Post 223
has been welcoming VETERANS from all branches of our Armed Forces. Today, we continue to welcome all military personnel serving our country. Joining our Post enables you to continue serving your God, Country and Community. Our mission is to implement the goals, aspirations, dreams, peace and blessings for our country, friends and families embodied in our
preamble
.
*************************************
Happy Birthday to Our Current Legionnaires
for the Month of August
| | | |
| --- | --- | --- |
| Charles Ackerman | Lawrence Alexander | Kevin Arber |
| Richard Barr | Mark Berard | Victor Brown |
| Paul Buscemi | James Debutts Jr | Joseph Fonte |
| Glen Foutty | Brian Fuller Jr | William Hall Hr |
| Jeff Harp | Faith Hornburg | Melvin Hush |
| Jimmy Love | James Lowery | Peter Martin |
| Keith Merle | Mark Milby | Michael Mueller |
| William Perry | Bruno Reich | Thomas Rowley |
| Forrest Sanders | Francis Seymour Jr | Calvin Snyder |
| George Stafford | Merrill Sumey | Mark Tupa |
| Albert Velasquez | | Frederick Wehn |
| | | |
Legion General Membership Meeting
3rd Wednesday of the month at 7:00 PM
https://www.legion.org/vote/publications
UPCOMING EVENTS
LIVE MUSIC IN THE LOUNGE
All Lounge & Hall Events Canceled Until Further Notice
***************************************************************

To the wonderful patriotic citizens of Sykesville, Eldersburg, and surrounding communities. Join our Post as a Booster or Sponsor. (Go to Sponsor page for details). Monies raised are given back to the community. Help us to continue sponsoring Scholarships for our children; give aid and assistance to our local needy Veterans and their families. Help us to continue to support financially worthy community programs and projects.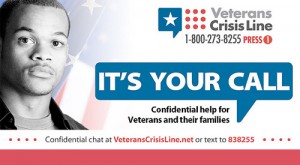 <>