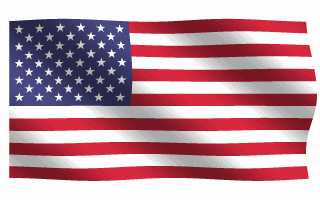 WELCOME TO
THE AMERICAN LEGION
SYKESVILLE MEMORIAL POST 223
Commander: John Ridgley
Adjutant: Todd Yatsko
Flag Status Alert: United States Flag and Maryland Flag Are at Half-Staff
This is to advise that Governor Larry Hogan ordered the United States Flag lowered to half-staff effective immediately and returned to full-staff at sunset on the day interment (not yet known). This action is in honor of Associate Justice of the Supreme Court, Ruth Bader Ginsburg, who passed away today, September 18, 2020. Title 4 of the United States Code states that the United States Flag shall be flown at half-staff on the day of death until the day of interment for an Associate Justice of the Supreme Court.
LIMITED REOPENING - 50% Capacity
COVID-19 UPDATE, 22 June 2020: The Post 223 Lounge is open at a limited capacity. We ask your patience if you are unable to be allowed entry due to the 50% rule. We also ask for your cooperation in the wearing of masks and social distancing, when applicable.
The kitchen is open at 80% normal operations. Bar food items are available. The pool room will NOT be open, until further notice. There will still be NO DJ/Live Music, until further notice.
We look forward to seeing you, as we begin our phased approach to normalcy.
Thank you.
From the Commander:
I hope this finds everyone well with the situation we are all facing. If you know any of our members in need of help please contact me or any officer, and we will do our best to provide help. You can also leave a message on the Post phone as we check it several times a week.

Thank you and be safe.

John Ridgley
americanlegionpost223@gmail.com / 410-795-7242
(410) 795-7242 | americanlegionpost223@gmail.com
| | |
| --- | --- |
| Sunday - Monday | Noon - 9:00 PM |
| Tuesday - Thursday | Noon - 11:00 PM |
| Friday - Saturday | Noon - 1:00 AM |
The American Legion Family
*** LEGION Act Signed Into Law ***
** 11 Things You Need to Know About the LEGION Act **
*** Legion updates Auxiliary eligibility criteria from 'wives' to 'spouses' ***
Since our charter in 1946,
The American Legion Sykesville Memorial Post 223
has been welcoming VETERANS from all branches of our Armed Forces. Today, we continue to welcome all military personnel serving our country. Joining our Post enables you to continue serving your God, Country and Community. Our mission is to implement the goals, aspirations, dreams, peace and blessings for our country, friends and families embodied in our
preamble
.
NATIONAL SUICIDE AWARENESS MONTH
*************************************
Note: Please consider calling ahead to reserve your dinner specials due to limited availability and seating.
*************************************
Happy Birthday to Our Current Legionnaires
for the Month of September
| | | |
| --- | --- | --- |
| Jason Amelang | Harry Arthur Sr | Leigh Brandy |
| Ernest Brown Sr | Kenton Buege | Bradley Carlson |
| Thomas Chervek | Jeffrey Davis | Richard Dickinson |
| James Dulling | Mark Frantzen | David Hartline |
| Stephen Jackson Jr | Douglas Johnson | Merle Keel |
| John Kinsley Jr | Michael Knowles | William LeTourneau Jr |
| George Lutts | Clifford McCoy | John Ohm |
| Jeffrey Peters | Jim Poling | Jan Price |
| Vincent Proffitt | Michael Rose | Kevin Schaper |
| Kenneth Smallwood | Themis Smyrnioudis | William Stacho |
| Robert Taylor Jr | Richard Timberman | Kevin Walker |
| Max Wiener | | Thomas Wink |
Legion General Membership Meeting
3rd Wednesday of the month at 7:00 PM
https://www.legion.org/vote/publications
UPCOMING EVENTS
LIVE MUSIC IN THE LOUNGE
All Lounge Events Canceled Until Further Notice

To the wonderful patriotic citizens of Sykesville, Eldersburg, and surrounding communities. Join our Post as a Booster or Sponsor. (Go to Sponsor page for details). Monies raised are given back to the community. Help us to continue sponsoring Scholarships for our children; give aid and assistance to our local needy Veterans and their families. Help us to continue to support financially worthy community programs and projects.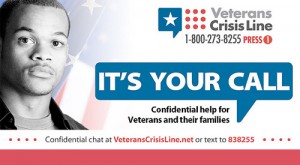 <>