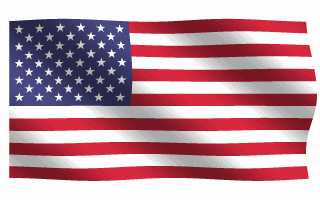 WELCOME TO
THE AMERICAN LEGION
SYKESVILLE MEMORIAL POST 223
COMMANDER: TODD YATSKO
ADJUTANT: BRENT BARNES
18 MAY 2022
Post 223 Legionnaires General Membership Meeting
Second Round of Nominations for 2022-2023 Officers

***************************************
---
Post 223 Community, Friends and Family,

Like so many other people and businesses, we were adversely affected by COVID-19 pandemic over the last year. The closing of our operations and subsequent restrictions for so long impacted our revenue and also the ability to qualify for a much needed loan. While we have been fortunate to remain open, we are graciously asking for your help.

We are in dire need of immediate repairs, replacements, and renovations to our Post 223 Hall. Particularly, we must replace our leaking roof that has been damaged in recent storms. Heavy rains continue to cause leaking and flooding, which has also resulted in water damage to areas of our Hall. At the time of this publishing, rain water is seeping through our Lounge drop tiles. Properly repairing the roof will enable Post 223 to replace our underperforming Air Conditioning units with larger, more powerful A/C units to accommodate a comfortable atmosphere for our guests during the hot summer months. Following roof repairs and A/C replacements, we will be able to focus on repairing internal damages to the Hall and long-awaited upgrades and renovations.

We understand the impacts that the pandemic has had on many in our community. We appreciate your generous donations as we continue to improve our facilities in order to again provide a positive place to hold gatherings and events for our veterans, their families, and our community.

Updates will provided throughout the progress of the projects. Any funds not used for repairs and renovations will be directed to our local veterans and veteran and youth programs. We are extremely humbled and grateful for your support.

If you prefer to mail your donation, please send to:

American Legion Sykesville Memorial Post
Attn: GoFundMe
7327 Slacks Road
Sykesville, Maryland 21784

www.americanlegion223.com
https://www.facebook.com/AmericanLegion223
---
COVID-19
* As of 15 May 2021 *
---
(410) 795-7242 | americanlegionpost223@gmail.com
| | |
| --- | --- |
| Sunday | 12:00 - 9:00 PM |
| Monday | 12:00 - 9:00 PM |
| Tuesday | 12:00 - 11:00 PM |
| Wednesday | 12:00 - 11:00 PM |
| Tuesday | 12:00 - 11:00 PM |
| Friday | 12:00 - 11:00 PM |
| Saturday | 12:00 - 11:00 PM |
The American Legion Family
---
*** LEGION Act Signed Into Law ***
** 11 Things You Need to Know About the LEGION Act **
*** Legion updates Auxiliary eligibility criteria from 'wives' to 'spouses' ***
Since our charter in 1946,
The American Legion Sykesville Memorial Post 223
has been welcoming VETERANS from all branches of our Armed Forces. Today, we continue to welcome all military personnel serving our country. Joining our Post enables you to continue serving your God, Country and Community. Our mission is to implement the goals, aspirations, dreams, peace and blessings for our country, friends and families embodied in our
preamble
.
---
---
Legion General Membership Meeting
3rd Wednesday of the month at 7:00 PM
UPCOMING EVENTS
25 June, 1-5 PM - Sportsman's Day Gun Raffle and Dinner (Public)
---

---
To the wonderful patriotic citizens of Sykesville, Eldersburg, and surrounding communities. Join our Post as a Booster or Sponsor. (Go to Sponsor page for details). Monies raised are given back to the community. Help us to continue sponsoring Scholarships for our children; give aid and assistance to our local needy Veterans and their families. Help us to continue to support financially worthy community programs and projects.
---
<>