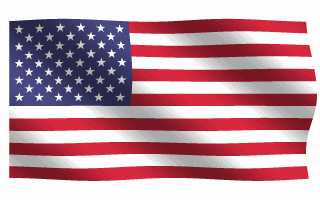 WELCOME TO
THE AMERICAN LEGION
SYKESVILLE MEMORIAL POST 223
COMMANDER: TODD YATSKO
ADJUTANT: BRENT BARNES
16 October 2021
Flag Status Alert: United States Flag and Maryland Flag will be at Half-Staff
President Joseph R. Biden ordered the United States Flag to be flown at half-staff at midnight tonight and returned to full-staff at midnight, Saturday night (fly at half-staff for the full 24 hours of October 16, 2021) for the National Peace Officers' Memorial Service. This is to pay respect to law enforcement officers who died in the line of duty and their families. As a matter of protocol, the Maryland flag is lowered to half-staff. No flag may fly higher than the United States flag.
18 October 2021
The Lounge will close at 4:00 PM on Monday for repairs.
OPEN OFFICER POSITION
Post 223 Service Officer
If interested, please email americanlegionpost223@gmail.com or see Commander Todd Yatsko.
Must be a current Post 223 Legionnaire and willing to take the Legion-provided Service Officer training.
---
Post 223 Community, Friends and Family,

Like so many other people and businesses, we were adversely affected by COVID-19 pandemic over the last year. The closing of our operations and subsequent restrictions for so long impacted our revenue and also the ability to qualify for a much needed loan. While we have been fortunate to remain open, we are graciously asking for your help.

We are in dire need of immediate repairs, replacements, and renovations to our Post 223 Hall. Particularly, we must replace our leaking roof that has been damaged in recent storms. Heavy rains continue to cause leaking and flooding, which has also resulted in water damage to areas of our Hall. At the time of this publishing, rain water is seeping through our Lounge drop tiles. Properly repairing the roof will enable Post 223 to replace our underperforming Air Conditioning units with larger, more powerful A/C units to accommodate a comfortable atmosphere for our guests during the hot summer months. Following roof repairs and A/C replacements, we will be able to focus on repairing internal damages to the Hall and long-awaited upgrades and renovations.

We understand the impacts that the pandemic has had on many in our community. We appreciate your generous donations as we continue to improve our facilities in order to again provide a positive place to hold gatherings and events for our veterans, their families, and our community.

Updates will provided throughout the progress of the projects. Any funds not used for repairs and renovations will be directed to our local veterans and veteran and youth programs. We are extremely humbled and grateful for your support.

If you prefer to mail your donation, please send to:

American Legion Sykesville Memorial Post
Attn: GoFundMe
7327 Slacks Road
Sykesville, Maryland 21784

www.americanlegion223.com
https://www.facebook.com/AmericanLegion223
---
COVID-19
* As of 15 May 2021 *
---
(410) 795-7242 | americanlegionpost223@gmail.com
| | |
| --- | --- |
| Sunday | 12:00 - 9:00 PM |
| Monday | 12:00 - 9:00 PM |
| Tuesday | 12:00 - 11:00 PM |
| Wednesday | 12:00 - 11:00 PM |
| Tuesday | 12:00 - 11:00 PM |
| Friday | 12:00 - 11:00 PM |
| Saturday | 12:00 - 11:00 PM |
The American Legion Family
---
*** LEGION Act Signed Into Law ***
** 11 Things You Need to Know About the LEGION Act **
*** Legion updates Auxiliary eligibility criteria from 'wives' to 'spouses' ***
Since our charter in 1946,
The American Legion Sykesville Memorial Post 223
has been welcoming VETERANS from all branches of our Armed Forces. Today, we continue to welcome all military personnel serving our country. Joining our Post enables you to continue serving your God, Country and Community. Our mission is to implement the goals, aspirations, dreams, peace and blessings for our country, friends and families embodied in our
preamble
.
---
BREAST CANCER AWARENESS MONTH
*************************************
KITCHEN MENU SPECIALS
TBA
Wanted experienced Head Cook to operate the kitchen at The American Legion Sykesville Memorial Post 223. Expected Tuesday - Saturday schedule. Duties include coordinating with the post manager, ordering, planning, prepping, cooking, expediting, serving, and tear-down/cleaning. Salary negotiable based upon training and experience.
* 8+ years of experience preferred
* Age 21+
* Agree to a background check and urinalysis
Call the post after 12:00 pm Monday - Friday at 410-795-7242. Ask for Commander Todd Yatsko or Post Manager Stephanie Heck. Send resumes and/or questions & concerns to americanlegionpost22@gmail.com
From the Ladies of Post 223:
The ladies of the post will be gathering for lunch, Wednesdays to support Post 223. All are welcome and bring a friend.
For more information, please contact Barbara Smyrnioudis @ 410-790-8896.
*************************************
Happy Birthday to Our Current Legionnaires
for the Month of September
| | | |
| --- | --- | --- |
| Jason Amelang | Stephen Jackson Jr | Jim Poling |
| Harry Arthur Sr | Douglas Johnson | Vincent Proffitt |
| Leigh Brandy | Merle Keel | Michael Rose |
| Kenton Buege | John Kinsley Jr | Kevin Schaper |
| Bradley Carlson | Michael Knowles | Kenneth Smallwood |
| Thomas Chervek | William LeTourneau Jr | Themis Smyrnioudis |
| Jeffrey Davis | George Lutts | Willaim Stacho |
| Richard Dickinson | Clifford McCoy | Robert Taylor Jr |
| Walter Dukes | Tyler Merson | Richard Timberman |
| James Dulling | Joseph Nefflen | Kevin Walker |
| Mark Frantzen | John Ohm | Max Wiener |
| David Hartline | Jeffrey Peters | Thomas Wink |
---
---
Legion General Membership Meeting
3rd Wednesday of the month at 7:00 PM
UPCOMING EVENTS
TBA
---

---
To the wonderful patriotic citizens of Sykesville, Eldersburg, and surrounding communities. Join our Post as a Booster or Sponsor. (Go to Sponsor page for details). Monies raised are given back to the community. Help us to continue sponsoring Scholarships for our children; give aid and assistance to our local needy Veterans and their families. Help us to continue to support financially worthy community programs and projects.
---
<>