THE AMERICAN LEGION
DEPARTMENT OF MARYLAND
Click Above to Visit the Dept of Md Website
The American Legion, Department of Maryland is a community-service organization which now numbers nearly 81,000 members -- men and women -- in 157 American Legion Posts throughout the state of Maryland. These posts range in size from 15 members to over 4,700 members in a given post.
Commander David J. Johnson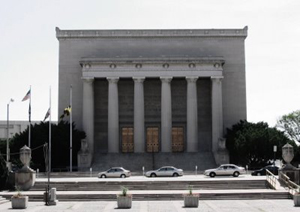 The American Legion Department of Maryland's headquarters is located in the War Memorial Building in Baltimore, Maryland, with the Department Service Office located in the Falon Federal Building in Baltimore, Maryland.
THE AMERICAN LEGION
DEPARTMENT OF MARYLAND, INC.
Room E
101 N. Gay Street
Baltimore, MD 21202
Department Headquarters Telephone: (410) 752-1405
Department Headquarters Facsimile: (410) 752-3822
Department Adjutant: Russell W. Myers Jr. (russell@mdlegion.org)
Department Asst. Adjutant/Publications Editor: Steve Tatro (steve@mdlegion.org)
Department Executive Secretary: Linda Bishop (execsec@mdlegion.org)
American Legion Membership: Ebony Dixon (ebony@mdlegion.org)
S.A.L. and Post 297: Kathy Reckline (kathy@mdlegion.org)
Department of Maryland Convention
American Legion Convention SMD Fish Fry
July 15th 3pm - 6pm
Ocean city, Md Dept. of Maryland American Legion Convention Week Fish Fry at the Convention Ctr
https://www.facebook.com/events/the-music-man/american-legion-convention-smd-fish-fry/2032481880387008/
From the Dept of Md Adjutant Russell Myers...
"The fish fry is hosted by Southern MD District, and they need donations to help support the events.
"The Fish Fry this year will be on Monday, July 15th at just before 4pm (after the change of hats ceremony for Southern MD District). Please be courteous of the ceremony and do not expect the District to be able to open up early as they all participate in this annual ceremony. The event takes place in hall B and on the North parking lot.
"Food is available until it is gone. There is no promise of food being available for the entire time of the events. They prepare a lot of food, but everyone should be aware.
"There will be a DJ outside for everyone to enjoy, and there will be games by the SAL run on the North parking lot where the food is prepared, and he will start around 4pm to play music.
"Inside Hall B there will be 2 DJs that do a program called SPAMTIME. It is an Armed Forces Radio type show, and that will kick off about 5 and last until around 7pm. (remember food will not be available the entire time of this show, only while supplies last) Come out and enjoy the fun.
"New this year for the kids, the SAL will be running a candy bar bingo in the concession area just outside the Hall B entrance. This event will kick off at 4:30 and last until the candy are gone or the kids run out of energy...
"There is also space inside the hall B (close to the restroom end) for family activities with the kids to play a little bit. Please limit to inside activities, and we will have a few tables set up over there if they would like to bring coloring supplies or anything else to help keep them having fun. As these events are for the family to have fun, please help us to make it fun for all. We encourage anyone to help us with keeping the kids having fun and all getting along together.
"I hope this event continues to grow, and more families come out and enjoy the food and good times. Remember Southern MD District always accepts donations and anyone wanting to help with the events can reach out, or just come pitch in."
******************************
If you are interested in helping or have questions, please contact John Ridgley or Brent Barnes at the Post or email americanlegionpost223@gmail.com