THE AMERICAN LEGION
DEPARTMENT OF MARYLAND
Click Above to Visit the Dept of Md Website
The American Legion, Department of Maryland is a community-service organization which now numbers nearly 81,000 members -- men and women -- in 157 American Legion Posts throughout the state of Maryland. These posts range in size from 15 members to over 4,700 members in a given post.
Commander David J. Johnson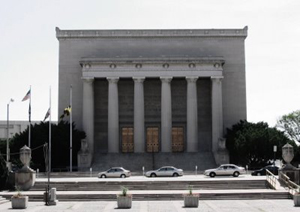 The American Legion Department of Maryland's headquarters is located in the War Memorial Building in Baltimore, Maryland, with the Department Service Office located in the Falon Federal Building in Baltimore, Maryland.
THE AMERICAN LEGION
DEPARTMENT OF MARYLAND, INC.
Room E
101 N. Gay Street
Baltimore, MD 21202
Department Headquarters Telephone: (410) 752-1405
Department Headquarters Facsimile: (410) 752-3822
Department Adjutant: Russell W. Myers Jr. (russell@mdlegion.org)
Department Asst. Adjutant/Publications Editor: Steve Tatro (steve@mdlegion.org)
Department Executive Secretary: Linda Bishop (execsec@mdlegion.org)
American Legion Membership: Ebony Dixon (ebony@mdlegion.org)
S.A.L. and Post 297: Kathy Reckline (kathy@mdlegion.org)
Department of Maryland Convention