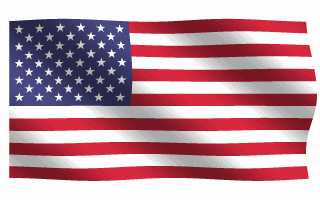 WELCOME TO

THE AMERICAN LEGION
SYKESVILLE MEMORIAL POST 223
ADJUTANT: TODD YATSKO
Message from the Commander
Effective September 7th the Commander has announced that the American Legion Sykesville Memorial Post 223 Lounge is CLOSED until further notice.
The section of the building that contains the Lounge has suffered severe damage to the roof truss system and at the advice of our insurance partner and a qualified structural engineer the Lounge is CLOSED until the necessary repairs can be made.
During this time, the Legion Hall will be open and will be used in place of the Lounge for daily business. Food and Bar service, entertainment events and other functions normally held in the Lounge will be provided in the Hall. Your Post leadership, our facilities manager, our staff and volunteers will make every effort possible to provide all of the services you would enjoy if the Lounge was available.
The unfortunate situation occurs at a time when the post financial condition barely meets expenses and losing the regular Lounge revenues will only worsen our financial health. You are urged to continue patronizing the post and share our comradery while supporting the Post.
--UPDATE 11/1/23--
Repair work has started on the lounge.
Contracts were signed with the trades. Controlled de-construction of the damaged areas has begun to include removing cieling elements, insulation, plumbing, fire suppression water pipes, electrical and other. Enigieering designs are ready and building permits are being reviewed by the county so that orders may be placed for replacement trusses and related materials.
Work planning and cosntruction scheduling is underway but not finalized until the permits are approved and material deliveries from the vendors can be committed. We will have more detailed information on the timing when the repair contractors complete their preparation work.
Lottery/Poker machines have been relocated to the entrance hallway between the Lounge and the Hall.
Please look to our Website, Facebook page and Constant Contact eMail messages for updates as we work through this situation.
Temporary repairs to prevent further damage were made on Saturday 9/23
All current Hall Rental Contracts are being honored.
NOTICE to Members
During the period when our Lounge is unavailable there will be days when the Hall will be closed to members to fulfill existing rental commitments. Please look to this section of our website for schedule of closings or reduced hours.
NOVEMBER Hall Rental Blackout Dates (updated 11/1)
November 11/3 Hall Closed to Members ALL DAY.
November 11/16 Half Hall Luncheon Rental. Bar Side Open to Members ALL DAY.
November 11/17 Post Thanksgiving Dinner and Kareoke.
November 11/18 Riders Spaghetti Dinner Hall OPEN to Members ALL DAY.
November 11/19 Half Hall Rental. Bar Side Open to Members ALL DAY.
November 11/23 Thanksgiving - Post CLOSED.
November 11/25 Hall Closed to Members ALL DAY
November 11/26 Hall Closed to Members ALL DAY
Scroll down to see information from SAL about Winter Seafood Sale
7327 Slacks Road, Sykesville, MD 21784
(410) 795-7242 | americanlegionpost223@gmail.com
Normal Operating Hours (see above for closure information)
| | |
| --- | --- |
| Sunday | 12:00 - 9:00 PM |
| Monday | 12:00 - 9:00 PM |
| Tuesday | 12:00 - 11:00 PM |
| Wednesday | 12:00 - 11:00 PM |
| Tuesday | 12:00 - 11:00 PM |
| Friday | 12:00 - 11:00 PM |
| Saturday | 12:00 - 11:00 PM |
Kitchen Open
https://americanlegion223.com/index.php?id=120
The American Legion Family
Since our charter in 1946,
The American Legion Sykesville Memorial Post 223
has been welcoming VETERANS from all branches of our Armed Forces. Today, we continue to welcome all military personnel serving our country. Joining our Post enables you to continue serving your God, Country and Community. Our mission is to implement the goals, aspirations, dreams, peace and blessings for our country, friends and families embodied in our
preamble
.
Legion Auxiliary Children's Christmas Party
When: Sunday December 3rd from 1-3 PM
FUN

-

Games

-

FUN

-

Food

-

FUN
Sign up board located at entrance to the Hall
Orders can be placed in person at the post or via email:
notimetosail0@gmail.com
- 25 Count Chincoteague Oysters $18. Live in shell, VA - Ocean Salt
- 25 Count Chincoteague Oysters $18. Live in shell, Chesapeaje Bay Mild Salt.
- 25 lbs Fresh Scallops $45. 1DT container, 10/20 count/lb - Fresh.
- Grouper 4 ea 6-8oz pieces $25 Frozen.
- Yellow Fin Tuna 4 ea 6-8oz $18 Frozen.
- Atlantic Salmon Norway 4 ea 6-8oz $23 Frozen.
- 2 lb Large Shrimp 16/20 count/lb EZ Peel $18 Frozen, split down the back.
- 2 lb Jumbo Shrimp 13/15 count/lb $23 Frozen, Peeled/deveined tail on.
- Lobster Tails 2 ea 4oz $15 Frozen in shell.
- Crab Meat Super Lump 1lb $25 Pasteurized

To the wonderful patriotic citizens of Sykesville, Eldersburg, and surrounding communities. Join our Post as a Booster or Sponsor. (Go to our Sponsor page for details). Monies raised are given back to the community. Help us to continue sponsoring Scholarships for our children; give aid and assistance to our local needy Veterans and their families. Help us to continue to support financially worthy community programs and projects.
<>